Have you been looking for a Lawn Mover that is reliable at all times? Search no more. Mamtus Nigeria introduces the rugged Stihl RM248, 2.8HP, 2900rpm, 46cm Lawn Mower Machine which has been tested to be fast and very easy to manoeuvre.
Over the years, we have discovered that one of the main challenges of gardeners and farmers, as it borders on maintaining a clean and healthy garden, is not been able to find genuine Lawnmowers by the users. Mamtus Nigeria has come to feel in that gap.
The Stihl RM248 petrol mower is a German Machine designed to give the garden it's perfect and clean cut.
It might interest you to know that Stihl not only has the RM248 but also RM248 T, M253T, RMA443 TC, etc. all have been designed to suit any kind of garden grass. Let's look at the Technical specifications of RM248, which is our main area of focus.
About STIHL 63500113420 RM248 Petrol Lawnmower;
Lawns up to 1.200m²
Cutting width: 46cm
Cutting height: 25-75mm
Grass catcher box: 55l
Engine type: STIHL EVC 200.1
Displacement: 139cm³
Nominal output: 2.1 kW / 2.8 PS
Working speed: 2,900rpm
Weight: 26kg
Vibration value ahw:4m/s²
Uncertainty factor K: 2m/s²
Guaranteed sound power level LWAd: 96dB(A)
Uncertainty factor KpA: 2dB(A)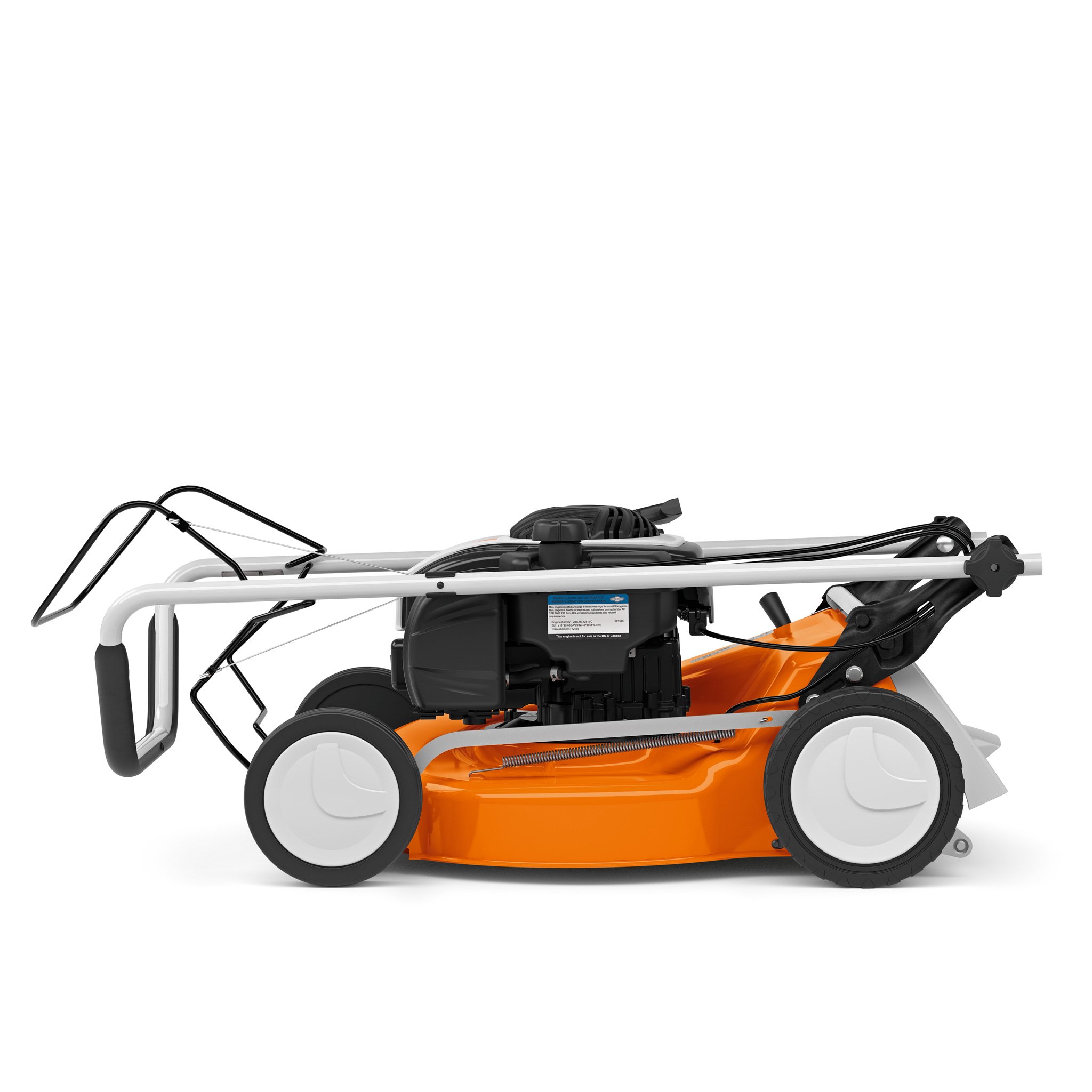 In Summary, The STIHL RM248 petrol lawnmower has been developed for the effortless mowing of medium-sized lawns. This practical entry-level model is particularly manoeuvrable and easy to handle. With the RM 248, you stay relaxed when mowing your lawn as it can be pushed with little effort. Furthermore, the foldable handlebar with its super-soft grip ensures pleasantly ergonomic guidance of the machine. Simple operation of the central seven-setting cutting height adjustment enables an extremely precisely cut lawn at heights from 25 to 75 mm. The large 55-litre grass catcher box ensures fast mowing with few breaks. kindly call/WhatsApp 08168528651 for any questions. You can also email us at mamtus@mamtus.ng We will be glad to hear from you.
Remember, to achieve more, you should endeavour to use the right tools and machines.