The Makita range of power tools has gotten all it takes to make your life and work move more smoothly with less stress. We will be centering our interest today in the Makita Electric Chain Saw.
For the benefit of those who don't know what a Chain Saw is meant for, we will be writing briefly what it is used for, the safety does and don't, and technical details.
Typically, a Chain Saw is used for bisecting of woods/falling off wood into desired sizes. For every power tools, there are some safety tips to follow to maintain an accident free environment. Below are some safety tips to follow.
Safety tips
Read the instruction manual in order to familiarize yourself with operation of the chain saw.
2. Before using the chain saw for the first time, arrange to have instruction in its operation. If this is not possible, at least practice cutting round timber on a trestle before beginning work.
The chain saw must not be used by children or young persons under 18 years of age. Young persons over 16 years of age may be exempted from this restriction if they are undergoing training under the supervision of an expert.
4. Working with the chain saw requires a high level of concentration. Do not work with the saw if you are not feeling fit and well. Carry out all work calmly and carefully.
5. Never work under the influence of alcohol, drugs or medication.
Specifications for Makita UC4041A Chainsaw:
Chain Oil Capacity - 200 ml (cm³)
Chain Gauge - 0.043 "
Chain Pitch - 3/8 "
Automatic Oil Pump - Yes
Chain Speed - 14.5 m/sec
Bar Size - 40 cm
Bar length - 16"
Chain type - 3/8 x .043
Net weight - 4.7kg
Continuous rating input - 1,800W
Power supply cord - 0.3m
Carbon brush - 132
Noise Sound Pressure - 90.3 dB(A)
Noise Sound Power - 101.3 dB(A)
Noise K factor -2.5 dB(A)
Input Wattage - 1800 w
Vibration K factor - 1.5 m/sec²
Vibration: Right Handle (Rear grip) - 4.3 m/sec²
Vibration: Left Handle (Front grip) - 4.7 m/sec²
Net weight - 4.7 kg
Part number - UC4041A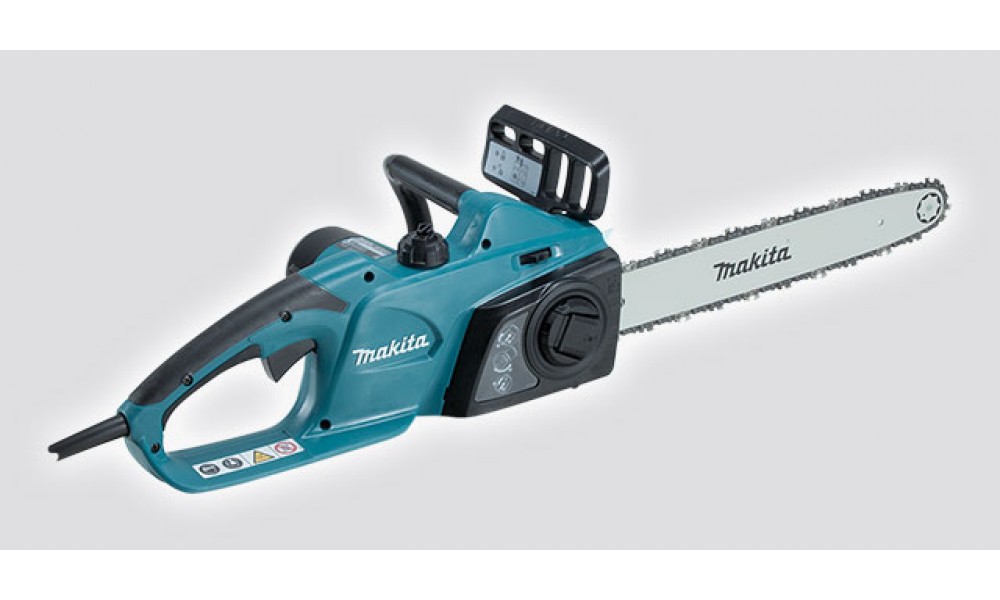 Hope you find this article helpful. This will serve as a guide to help you know how best to handle your Saws. To prevent any form of accident.
For further enquiry, purchase, order or comment, contact us via 08168528651, 09097449944 visit www.mamtus.ng write us at sales@mamtus.com