Mamtus Nigeria is an indigenous online/physical equipment tec shop known for covering almost all sectors such as Agriculture, Surveying, engineering, construction etc
Over the years, Mamtus Nigeria has been at the forefront of supplying genuine top-quality products, especially in the surveying with our undisputed brand Leica Geo System. Our follow-up service is top notch making it easy for customers to relate easily with us when it comes to their work challenges. The huge level of confidence that has been imposed on us by you our clients, partners and customers has made it possible for us to scale through throughout the resection period and even the covid-19 pandemic era. Thank you for trusting us.
It will also interest you to know that just recently, Mamtus Nigeria won itself the African Excellence Awards 2022 which was championed by the MEA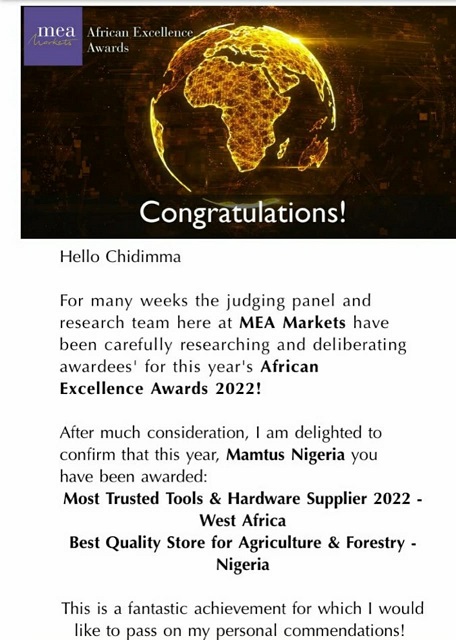 Keep believing in us, do not relent. Together with the right top-quality tools and machines results will be achieved.
We are because you are!.