Over the years, low quality measuring instruments have tended to be a cankerworm that has eaten deep into the industries, thereby rising to half-backed jobs. This among other challenges been faces by our contractors and engineers on a daily basis, either not getting original instruments for their measurements both for indoors and outdoors, having equipment that will back off at the middle of a job and all that. These among many other disappointments are why Mamtus Nigeria has deemed it fit to introduce into the Nigeria market more reliable instruments.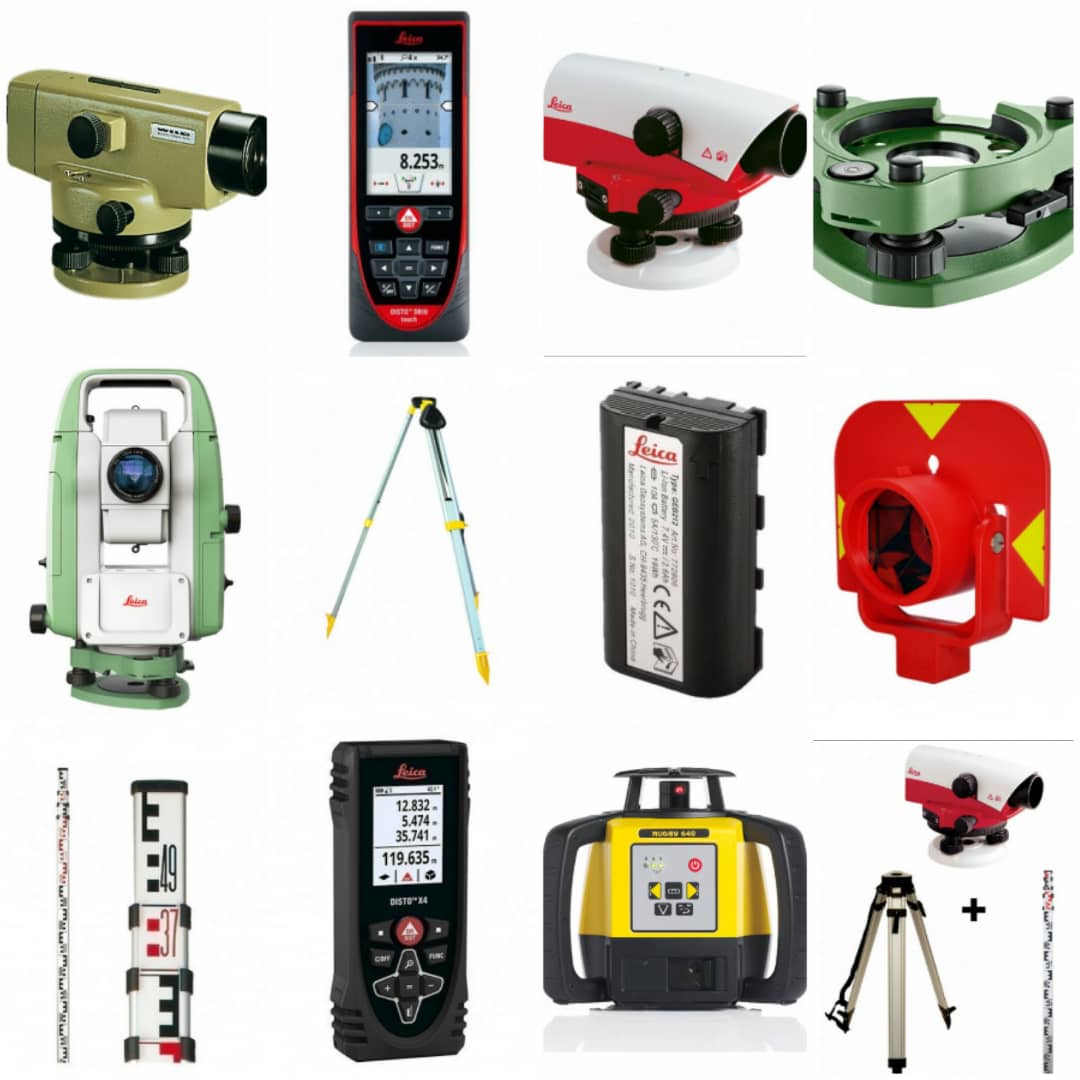 Mamtus Nigeria certified Leica distributor has in stock Leica Laser Lever Ruby 640 with RE 140 Cartridge, Leica Chargeable Battery for Leica TPS/GNSS GLEB212, Leica Outdoor Handheld Laser Distance Meter Disto X4, Leica Automatic Dumpy Level, NA730 Plus + Tripod + rod, Leica Tribrach with Optical Plummet Professional 3000 series GDF312, Leica Medium Aluminum Tripod CTP104 for Leica NA720,Na 730, NA2, Leica Total Station TS03 5" R500 Basic Package, Leica Automatic Level, NA724 Optical Level Pack + Tripod + 4m Staff, Leica Aluminum Staff 5m CLR102. Mamtus Nigeria has partner with Leica to bring about more reliability and precision in measuring and surveying.
For product inquiries, call 08168528651, 09091115007 or email: mamtus@mamtus.ng to visit any of our locations in Lagos and Anambra State.