The BB SD and BB C garden tractors have joined the broad line of Blue Bird gardening products, products that represent a mix of power, comfort, and design.
Blue Bird LT SD 170-108 lawn tractor with side discharge. The tractor is equipped with a powerful 452 cc Loncin engine. Its cutting deck is equipped with two knives and the cutting width is 108 cm. The cutting height is adjustable and can be set to 7 different positions from 25mm to 80mm.
This garden tractor has a hydrostatic transmission, which allows you to comfortably control the speed both forward and reverse with the pedal. The blades are launched simply by pressing a button via an electromagnetic clutch.
The set includes a battery charger, a set of mulching accessories, and a hook.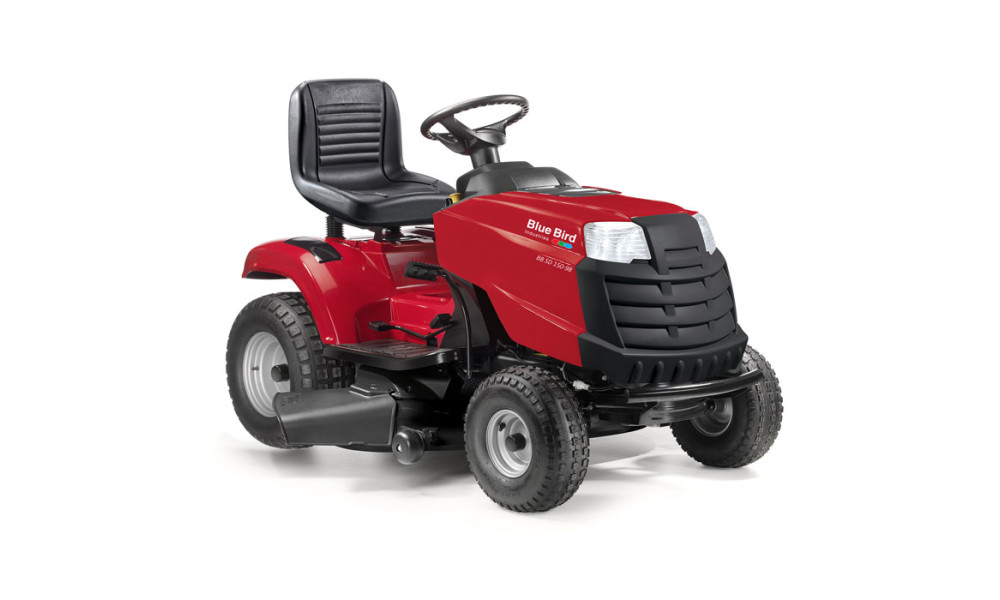 See below some technical specifications for the Riding Lawn Mower tractor LT SD 170-108
Technical Specification
CODE 884160
Engine brand Loncin
Engine capacity 452 cm³
Cutting method Side exhaust; mulching
Throwing grass Through the side
Cutting width 108 cm
Cutting height adjustment 7 positions
Setting the cutting height Manual
Cutting height 25-80 mm
Number of blades 2
Launching the knife Electromagnetic clutch
Mulching kit Yes
Support wheels Yes
Transmission type Hydrostatic
Transmission control Pedal
Battery charger Yes
Front bumper Yes
Trailer hook Yes

You may have been tricked into buying a counterfeit ride-on mower in the past which eventually did not serve the purpose, well, worry not. The Blue Bird LT SD 170-108 (452 cc) 14HP is your dream come true and buying it is money well spent.
Call/ Whatsapp 08168528651 for more product information or purchase. You can also visit our showroom located at No 89 Palm, Avenue, Mushin, Lagos. Trust me,