Aluminum ladders are lightweight but strong. So, they are very great for most jobs around the house, on building and construction sites, and in industries that require their workers to climb heights. They are also durable, extendable, and easy to carry around. Other important features of aluminum ladders are that they do not rust or corrode and are cheaper compared to fiberglass ladders. However, aluminum ladders are great conductors of electricity and heat, so you cannot use them in an electrical hazard-prone area or a very hot environment. I bet you do not want to get electrocuted while working
Fiberglass ladders, on the other hand, are generally stronger and sturdier compared to aluminum ladders. This means that they are heavier and more difficult to carry around. But the good thing is that fiberglass ladders are poor conductors of electricity, hence it's safer for electrical workers and a whole lot of other jobs. Expectedly, it's more expensive than aluminum ladders.
It does not matter if you are an experienced user or a first-timer, using ladders and knowing your ladders will help you get the job done safely and efficiently. Choosing the right ladders depends on how and where you intend to use them. Other factors to consider are the height you intend to climb, how often you need to move the ladder around, weight, the environment you are working in, and of course, budget.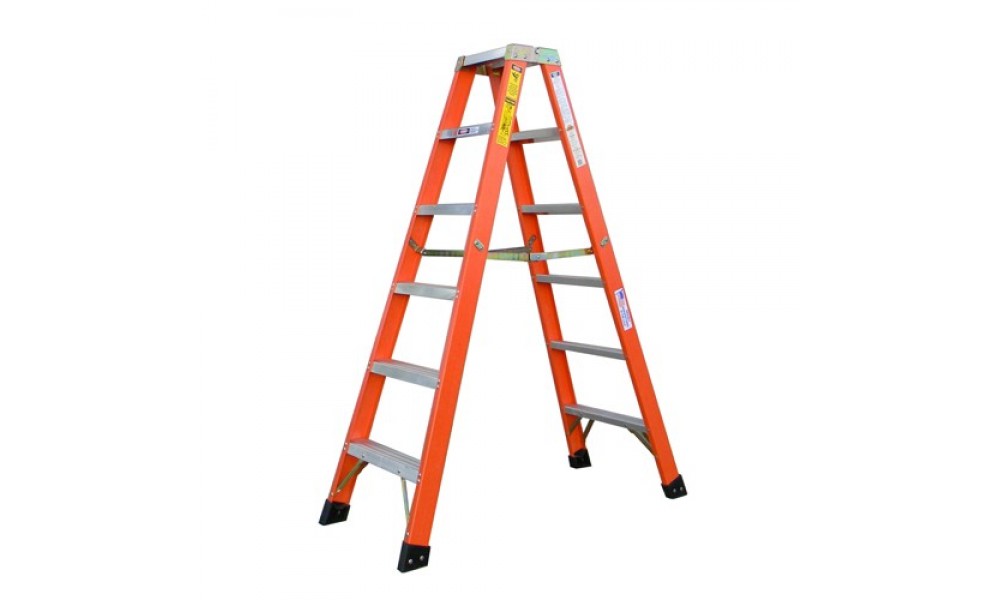 Henceforth, I trust you to make the right choices when buying ladders for your safety and comfort. You can reach us at www.mamtus.ng for your quality ladders. For more inquiries, Call/Whatsapp 08077376111